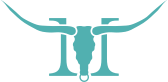 Choose Your Party Platter Option
Option 1: Party Platters
Throw a party without breaking the bank! Host provides party platters as starters. Following platters, guests may purchase dinner.
Limited menu provided. Ordering off the menu available during designated times.
Option 2: Buffet Style
Host provides party platters as the main meal and guests do not order/pay for any food. The buffet is a single pass buffet for parties of 35 or more. You can order a combination and must make reservations.
You may also choose party platters as appetizers and then the buffet as the meal or vice versa! Fill out the events reservation form and one of our catering specialists will call you and help design the event.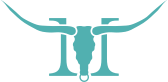 For event reservations, please fill out the form below and someone will return your call to design your custom event. 24 hours notice and pre-order is required.