Margaritas
Jorgita Margarita
"Best In Town"
The Margarita that made Margaritas Famous! Made to order, no Pre-Mix, served with freshly muddled lime, triple sec, & Gran Gala. Served over ICE ONLY. Add a flavor!
Margarita SAMPLER
Not sure what flavor to try? We have the perfect option for you! Try 4 of our many flavors at once and decide which Margarita flavor you love.
Margarita for 2
40 oz. of delicious lime, or pick a flavor. Served with 2 Cadillac wheels on the side. 1 tequila, 2 tequila, 3 tequila, floor!!!
Spicy Jalapeño Margarita
Mexico is known for its spicy heat, so it was only a matter of time before someone figured out how to make a jalapeño Margarita. Jalapeño Margaritas have a delicious heat that plays off the cocktail's tart flavors.
Skinny Mamacita Margarita
Guilt-Free drink that will have you burning calories. Crystal Light lemonade with fresh limes, lemons, Puerto Vallarta Tequila, and Gran Gala. Add a sugar free flavor $1.00. Served over rocks only.
The Great Margarita List
Customize your Margarita by combining 2 or 3 flavors together
Strawberry
Mango
Raspberry
Guava
Blackberry
Watermelon
Peach
Prickly Pear
Passion Fruit
Cucumber
THE BIG BANG Margarita
(Pop Rocks Margarita)
Excite your night with our explosive black cherry Margarita. It will be a popping party in your mouth.
E.R. Margarita
Stressful day? Let us take you in and give you a nice remedy to bring you up to speed. Indulge your senses with this mystery flavor Margarita.
COCK N BULL
Justin is bringing sexy back with his 901 Tequila, ginger beer, and our delicious best-in-town Margarita served in a tin mug.
MILLION DOLLAR Margarita
Have an elegant night on the town with our fresh raspberry or strawberry and champagne Margarita.
MERCEDES Margarita
A zesty & refreshing blend. Jalapeño infusion with cucumber & a hint of mango.
MARILYN MONROE
Glitz, glamour, lights, camera, action! Served with sparkling champagne AND a full size high heel. Choice of cucumber or watermelon.
HORNi VIKING
You don't need an ID for a burrito, but you'll need to have an ID for this colossal drink. Hornitos Reposado Tequila 100% agave, our famous Margarita mix with our top secret flavor.
SKINNY DIP Margarita
Coming to you all the way from the Jersey Shore! Made famous by Snookie, this crazy concoction consists of 25 ounces of blended Melon Lime Margarita, fresh lime juice and simple syrup with the addition of a 7 ounce Coronita! (That is Spanish for Baby Corona).
Perfect Cranberry Margarita
It is very smooth (almost too smooth) and easy to drink, but it certainly packs a punch, so beware. Gran Gala, 1800, splash of cranberry juice.
Vitamin C Margarita
The best of the best. Hornitos, Gran Gala, fresh lime & orange juice. No wussies!
007 Margarita
BOND GIRLS, or for the person who appreciates a life full of great experiences, try this very berry Margarita made with Gold Tequila and Chambord Liqueur.
Blue Magic Margarita
For the Avid-Rita fanatic. A tasty flavorful recipe with Blue Curacao, Rock Candy syrup, and pineapple juice along with the The Jorge Marg Mix.
Superman Margarita
It's a bird, it's a plane, NO! It's the super delicious margarita. Strawberry banana Margarita with a float of Blue Curacao.
XXX Margarita
This isn't the first time you've been naughty at a Fiesta! So you might as well treat yourself to this X-rated infused Vodka with a hint of Grenadine.
Bob Marley Margarita
Don't Worry, Be Happy. We have invented a mango banana Margarita topped with strawberry and a float of Midori Melon. It will have you floating in the clouds.
Italian Margarita
You've dealt with the Good, the Bad and the Ugly today. You not only deserve this Margarita, but you need it! Amaretto with freshly squeezed oranges and a cherry.
Rock 'N Margarita
Get wired! Open up a can of RockStar, add your choice of Mango or Watermelon and throw it in your Margarita! The drink will be a big kick!
Key-West Margarita
Tequila, Melon Liqueur, lime juice, orange juice & grenadine.
Lovers Margarita
Agavero Tequila, Amaretto, Black Cherry, Gran Gala, Orange, Cherries, Lime Muddled.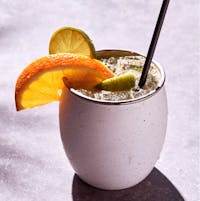 Inspired cocktails, and world-class margaritas… the best in town.
Cocktails
BAM BAM
It's time to go back to the Rock Ages with this yabbadabba delicious drink. Rum, limes, watermelon, passion fruit, and guava!
Wing-Man
Rated no. 1 drink among Party-goers in Beaverton. Only one rule "Once you start, don't even think about stopping." You will need a partner for this one, it's going to be a good night.
Passion Fruit-tini
Hand-crafted and shaken - Captain Morgan's Parrot Bay and Bacardi Limon Rum, pineapple and passion fruit juice.
Loco
Light and dark rum, pineapple juice, grenadine, and a float of Myers's Rum.
AMF Tea Pots
It's Tea Time all day at Jorge's! And we're not talking Green Tea or Herbal Tea. This Tea Pot will knock your socks off! Ideal for Two! Choose from three different flavors... Watermelon Pucker, Blue Curacao, Sour Apple.
Washington Apple
Crown Royal, Sour Apple, cranberry juice. Two of these and you'll be feeling no pain. Want to add a twist to this delicious drink?!? Try substituting Fireball instead of Crown Royal.
Sex on the Beach
Making up never tasted so good! Vodka, cranberry juice, pineapple juice, Peach Schnapps, Blue Curacao, and Midori.
Naughty Virgin
Vodka with muddled fruits. A swirl of strawberry, wildberry & pineapple.
Loaded Corona
A chilled glass of Corona topped with Bacardi Limon.
Red Sangria Hermosa
A refreshing fresh seasonal fruit & wine punch. Lots of citrus flavors infused with cane sugar. Strong and Fragrant.
Ocean Blue
Set sail with Malibu Rum, Tequila, Midori, Blue Curacao, pineapple juice, Sweet & Sour, and a splash of Sprite. Served in a tequila bottle.
Casuela
Don't miss out! Party Time! Tropical flavors with an exotic twist. Four types of liquors, fresh juices, fresh fruit.
Boob Job
Vodka, peach, passion fruit & soda. Served with a blow pop.
The Cock-Tail
A twist on the classic lemon drop, adding a splash of Midori and a sense of adventure!
Trash Can Get Wired!
Long Island Iced Tea meets Blue Curacao and gets rocked by a can. Gotta Try This.
Bucket
No imitations please! Orange juice, pineapple juice, splash of cranberry juice & lots of white Rum.
Mai Tai
White rum, orange juice, pineapple juice, grenadine, and Myers's Rum.
One Night Stand
Ever had One... or Two? A delectable mixture of Malibu Coconut, X-rated Vodka, Absolut Mandarin, pineapple juice and grenadine.
Cherry Bomb
X-rated vodka, grenadine, vodka, and a can of Rockstar.
Panty Dropper
X-Rated Vodka, 7-Up, club soda, and grenadine.
Mango-Tini
Parrot Bay Mango, 7-Up, cranberry juice & oranges.
Splash Brothers
Tequila, Squirt & passion fruit with salt & lime. Take your best shot!
Pi

ñ

a Coladas
---
The official drink of the Puerto Rican islands. A piña colada is a blend of rum, coconut cream, and pineapple juice. Order a classic or add your favorite flavor.
Flavors
Mango, Raspberry, Watermelon, Passion Fruit, Guava Wildberry, Peach, Strawberry
Lava Colada - Malibu Rum with our famous piña colada mix. Served with a delicious swirl of strawberry.
Jungle Colada - A float of Myers's rum with a hint of passion fruit & strawberry.
Bananaberry Colada - Let us grab a blender and you're just minutes away from enjoying this tropical frozen beverage made with bananas, strawberries & blackberries.
MaiTai Berry Colada - Our version of the Mai Tai, with Rum, wild berry & colada Mix.
Georgia Peach - Half strawberry & half peach Colada.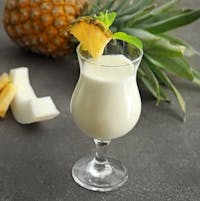 Tequila
XA Signature Blend
Three 100% agave tequilas (owner's secret) that have already been bottled get taken through the aging process once again! We drop 3 extracts: maple / caramel / damiana flower to add a crisp sweetness. Aged in a Jack Daniels whiskey barrel for approx. 45 days. Enjoy sipping this tequila with a friend in a champagne glass.
SPECIALTY
Milagro Silver Select ∙ Don Julio 70th Edition Don Julio 1942 ∙ Avion 44
MEZCAL
Casa Amigos ∙ Del Maguey Vida ∙ Fidencio ∙ Illegal Monte Lobos ∙ Sacrifio
BLANCO SILVER
1800 ∙ Avion ∙ Casamigos ∙ Cazadores Clase Azul ∙ Corralejo ∙ Corzo ∙ Don Julio Herradura ∙ Hornitos ∙ Jimador ∙ Luna Azul Patron ∙ Maestro Dobel
RESPOSADOS
Clase Azul ∙ Corralejo ∙ Corzo Maestro Dobel ∙ Herradura ∙ Hornitos
ANEJOS
Cazadores ∙ Corralejo ∙ Don Julio Anejo Herradura
Tequila Flights
Casamigos Faimly: silver / mezcal / repo
Mescal Flight: Casa Amigos / Fidencio / Del Maguey Vida
Silver Flight: Avion / Corzo / Maestro Dobel
Repo Flight: Clase Azul / Corzo / Herradura
Anejo Flight: Cazadores / Don Julio / Herradura
Specialty Flight: Don Julio 1970 / Avion 44 / XA Signature Blend
Jorgitos Mojitos
Flavors: Peach, Passion Fruit, Strawberry, Raspberry, Coconut, Mango, Guava, Blackberry, Watermelon
Cocoberry Mojito
Fresh raspberries & coconut.
Miami Mojito™
Fresh strawberries with Bacardi Limon muddled with fresh mint and limes.
Razzle Dazzle Mojito
One of the prettiest Mojitos you will ever see. Fresh raspberries along with Raspberry Chambord.
Skinny Mojito
Bacardi Superior Rum with crushed spearmint and fresh limes.
Spicy Jalapeño Mojito
Fresh jalapeño muddled with mint.
Pineapple Watermelon Mojito
Fresh pineapple chunks with Bacardi Melon.